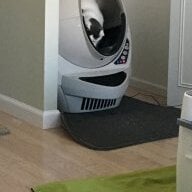 Joined

Jul 27, 2011
Messages

6,586
Hello ya'll!

I'm sitting on the horns of a dilemma. Ouch

Other than a few future upgrades planned for a couple rings (maybe another
BGD
upgrade if a good candidate stone comes along, and choco-berry finn needs a forever setting), I'm trying to complete my collection now. My gold dbty pear from
IDJ
will be accompanied by a (surprise!

) add-on of inside out oval hoops, so now I'm done with pendants/necklaces and earrings.

or
because the hunt is always fun!
As for bracelets, I have my YG cartier love on my right wrist, and for my left wrist, my options are the
BN
line bracelet and the Andelain DBTY bracelet. I would like to add ONE more bracelet that is more blingy - for those days you need to feel extra special - lolol... a formal event, the scale says you put on more weight, you need some extra "armor" to face an icky in-law

I'm torn between the bangle style and the tennis bracelet style.
Bangle:
- I currently wear the love 24/7 so the rigid style would not bother me
- no diamonds on the bottom
- cons - no diamonds on the bottom!
- pros - that means I can go bigger with the ones on top, and I won't worry about my wrists banging against surfaces and cracking diamonds?
- not easily sizeable
(****I think that my size 18 love bracelet = 7 inch bracelet - standard?)
Tennis bracelet:
- I'm thinking about 5 ctw, about 54 stones so about 9 pointers. my dbty bracelet has 10 pointers bezeled. My heart''s not loving the idea of smaller melee than my dbty, since this is supposed to be my punchier piece, BUT, my head is trying to overrule my heart - it will be 9 pointers in a LINE so of course it will be blingier!
- Easily sizeable
- if i hit a surface with the bracelet (underside of my wrist), how likely am I to damage the diamonds? I'm also thinking that the tennis bracelet, being more fluid in design, may take impacts better than a stiff bangle - IDK


3 prong or 4 prong? any pros or cons for each of these setting designs?
Any bracelet inputs will be gladly appreciated