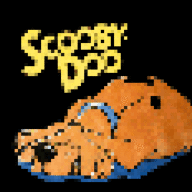 Joined

Mar 11, 2002
Messages

1,259
Some of you may know the ongoing upgrade saga...some may not, either way, I''d appreciate advice.

Anyways...my fiance and I recently uprgaded to a 1.04 F VS1 H & A with 3 very highs in the Bscope.

We''ve recently decided we were not happy with certain particulars about the ring and the purchase experience (No need to go through any of this again...we''re quite happy the way things are going now.)

So we decided to return the ring and get a new diamond and a better experience. We''ve asked for a diamond in the 1.2 - 1.3 range in and F color and VS2 or better clarity.

So the question. Would you buy a diamond that gets only 2 Very Highs and 1 High on the Bscope? We''ve found one that is in our range, but it only gets 2 Very HIghs. Would I be able to notice the difference visually, or is it a tiny difference thats "all in the numbers" so to speak.

The diamond scores a 0.8 on the HCA and is in our color and clarity ranges. I am just agonizing (possibly without reason) over this Bscope thing.

We''ve been waiting about a month for something in our specifications to show up and this is the first thing we have found.

I''d to have to wait another month or more...but I am worried this diamond will not live up to the look my 1.04 has...

Advice please!