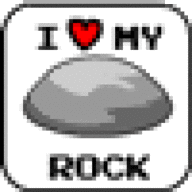 Joined

Jun 15, 2006
Messages

7,485
A bit of history: DH has a bit of a difficult time dealing with the idea of an upgrade since the day we bought my e-ring. So I mention it on occasion, speaking of it in vague terms years down the road, like twenty years (we were just married in August), and that I want to keep my current center stone and turn it into a necklace because I adore it and it''s sentimental and he''s sort of bought into that.

So last night we went to dinner and DH mentioned making an appt. with the jeweler to get my head replaced on my e-ring (it''s been fixed improperly and I want 4 prongs instead of 6). And I start teasing him about upgrades, that I "only" (said with sarcasm, but truth!) want a 1.6 carat stone and that there are some predictions that the price of diamonds may go down in the next two years. So he says to me "we''ll just have to see how it goes, but we''ll look into it and in 5 or 10 years we can get your ring upgraded." But then he told me he thinks diamonds are going to be taken away like gold was due to the way they are farmed, which really depressed me, even if it''s not true.

Point to post, he''s lowered my wait time by 1/2 and perhaps even 3/4!!!!