Thank you to all the members here for helping and educate me in how to pick a diamond. Originally I though I wanted an Emerald cut, but after seeing all the gorgeous rings I decided on a 2Ct Oval MMD from Jon. He helped me to design my ring, so finally after so many months of research and planning; my ring was to me in Canada by Jon via FEDEX.
The ring arrived and I was so excited; the shipping box was in perfect; no damage....... AND THEN after opening it then inside Fedex box was crushed and torn, as was the the interior padded envelope and the ring boxes
how it should look, pic from Jon
.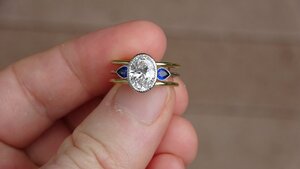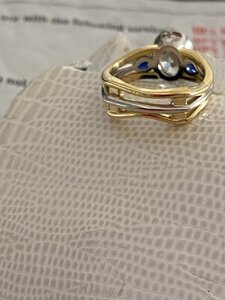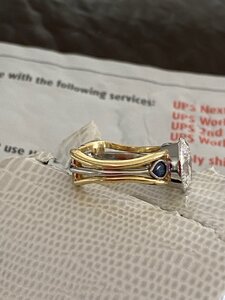 I really hope that this has never happened to anyone, but anyone with advice would be soooo appreciated. FEDEX has all the pics and acknowledge the claim but now I must wait until they decide how to proceed. Jon has been in touch with his insurance too but that is a longer wait of 10-15 business days.
I would really like to have it inspected and repaired here by a local jeweller but I have to wait this out. Most frustrating............ my poor Ering!
Sorry this was so long