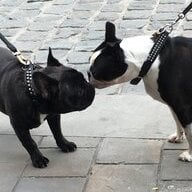 Joined

May 15, 2014
Messages

3,451
I have two projects that I've been thinking about. One for a marquise which has me stalled and one for this antique pear that i purcharsed from JBG.
http://www.jewelsbygrace.com/new-additions/83ct-antique-pear-diamond-gia-m-vs2#.VqmVwb2wVQE
Its a pretty stone and I want to set it in 18k yellow gold. I have kind of eclectic taste and found this ring which I like. However I would want to change it up a bit and was thinking of something like the sketch I made. I don't want the concave type bezel or the divided shank. And I think adding the halo gives it a bit of a vintage feel in the more modern setting. Am I way off here? The stone is very pretty in person and has a decent size to it so I think the ring will give me nice coverage. If anyone has any thoughts about my sketch or other ideas, please comment. I can always use the help. thanks.