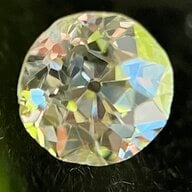 Joined

Dec 16, 2007
Messages

24,364
I love my sons, they are wonderful and I am so blessed to have them. Please do not think me ungrateful for the beautiful, healthy, happy children I have. My feelings have nothing to do with the kids I do have, but everything to do with a feeling of loss about all the experiences I am unlikely to have.
Ever since I had my second son, who is most likely our last child, I have been feeling a deep sadness about not having a daughter in my life.I am a daughter, obviously, and only child, and am very close with my mother. And it makes me tear up to think I will not get to have that type of relationship with a daughter, and share in her life the way that my mom has shared in mine. I think of how she was present at the births of both our kids, how she helped with my wedding. I just don't think I will have that type of relationship with my future daughters-in-law (if I have them).
I know having a daughter would not guarantee those future experiences that I am mourning the loss of now, but I still cannot help but feel sad. I am trying to process these feelings and let go of those hopes I had, but it is hard. I console myself by thinking that raising boys will likely be much simpler for me, as their mom... they won't hate me when they are 13 like a daughter would
, but that still does not completely remove the sense of loss.
I wonder if anyone else has had similar feelings?