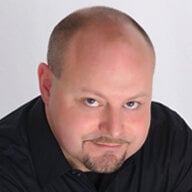 Joined

May 1, 2008
Messages

3,563
DeBeers' has formally opened their new grading lab. Called the International Institute of Diamond Grading and Research (IIDGR), current locations include Maidenhead UK, Surat India and Antwerp Belgium. Take-in begins on March 1, 2016.
Depending on progress in the Asia-Pacific, Middle-East and European markets, a USA lab may be in the works.
Technology is being emphasized. "Falcon, Eagle and DART" are DeBeers' mechanical technology solutions for grading color, clarity and synthetics detection. Human graders double-check the results at present, but the idea is to improve repeatability and grading integrity in comparison to existing labs with subjective standards.
I can't decide how to pronounce IIDGR yet. Perhaps "Eye-Dee-Gee-Arr". Or maybe "Idgar" (think 'Edgar' in Monty-Python cockney). I'll distract myself with that while waiting to see what kind of cut-metric they're deploying.
Coverage in JCK Online:
http://www.jckonline.com/2016/02/22/look-out-gia-de-beers-opens-grading-lab-trade
Coverage on Rapaport
http://www.diamonds.net/News/NewsItem.aspx?ArticleID=54504