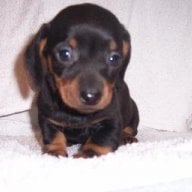 Joined

Oct 19, 2005
Messages

3,672
Hey everyone, I''m a bit bored at work, and getting tired of reading, so I thought I''d pose a question to other PSers who may be as bored as I am.
What is a deal breaker for you? This completely hypothetical, of course (and not like,
my friend
wants to know...

If you found a love so deep that you feel connected in every way, he''s your home to you, there couldn''t be a more perfect person for you and you have couldn''t be happier, except for one thing. Whether it be having a baby, changing jobs, taking the step to marriage, living a certain way... Would you choose to stay or go? Would you risk leaving knowing you may NEVER get that baby, or job, or get married? Would you give it up not knowing what could happen?
(this is all fueled by a book I''m reading, the heroine is torn between staying with the most amazing man- except for her need for babies when he already has kids)
Thanks for looking!