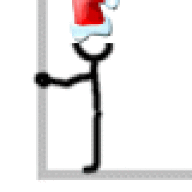 Joined

Dec 29, 2004
Messages

17,193
Hey DF, thought of you over the weekend. I got invited to a dinner by my rep at Traditional Jewelers in Newport (which I think you know, as they are a ALS dealer). It was insane! The North American JLC president Philippe Bonay was at the dinner and there were only 13 guests to this thing (20 people total, including the 7 JLC and Traditional Jeweler people). It was at the Ritz Restaurant in Newport Beach in the wine room and very intimate.
I was so excited to take photos of all the crazy watches that were being passed around, but I couldn't because this thing was SO high level foo foo! I didn't expect it to be such a small group and commented to my rep jokingly that I had no idea how I got there. She basically said she called the people who were A) interested in the watch company and B) were people she'd want to have dinner with.
Anyway, I thought of you because you would have loved to see the watches and I could have used the help in knowing what the hell I was looking at! Philippe Bonay was wearing a 1.2 million dollar watch.
So I took no pics (and I actually brought a separate pocket camera too since I knew my cell camera would suck - boo!). The only one I can offer you is of the leather little carrying case we got.