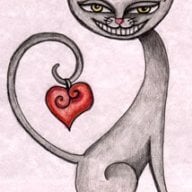 Joined

Feb 22, 2009
Messages

3,757
SunnyDelta|1461795691|4024339 said:

DandT|1461794693|4024331 said:

SunnyDelta,

I sincerely apologize that you are getting dragged into this thread. I hope you get taken care soon!

to clarify Erica's comment on my email being answered immediately yesterday, That email was my 3rd attempt after 13 days, of non response from the 1st attempt or 2nd attempt. The timeline started mid January when I said "go". The one CAD I received was just a visual iteration of the band with baguette pictured anyways (I said fine, I get it that you didn't have the ability to change the look to "French" cuts and it was just a picture) it did not have any specs dimensions, mm, nothing on the CAD (I assumed it was just a stock CAD design anyways - not sure why it took 2-3 weeks for that image and for me to 'approve' said image, and again I said there were no changes other than the rise off the finger is all).

Communication like other's have said is key. if you said give me three weeks to sort this out, sure, I would have not bugged you for three weeks, but will ask for update after the three weeks mark, being vague does not give a customer confidence in that you are truly vested in our projects, or being vague almost gives me a sense that you 'haven't yet" started on my project perhaps?

I've had experience with other jewelers that have messed up an order, and they quickly made my order a priority to "fix" the problem earlier than later avoiding this long delay of timeline, not adding me back into que which I have felt happened here or they have given me an option at which point to either continue the project giving me a different timeline or part ways.

Signing off. Thanks all.

It's all very familiar. Like I said before, I could write a novel.

So Sorry DandT, I hope it all gets resolved for you soon!
How about you write that novel? I think many of us are interested.
You go into painful detail when it is convenient for you, but then state you are too worn out or not going to mudsling when all eyes are on you to share the truth of your story...the real details.
You have had many opportunities on this thread alone to share the details of your story.
Something isn't right here....