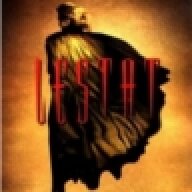 Joined

Sep 24, 2009
Messages

260
Hi Everyone,
I''ve been doing a bit of searching and haven''t been able to find what I''m after. Maybe some of the Aussies on here can help!
I''ve purchased my diamond and am having a custom ring made in the USA (total cost approx. $8000). I''d like to consider the possibility of having it shipped to my home in Australia versus having it sent to my family in Canada. I know that the standard duty on diamonds set in a ring shipped to Australia is 5% duty plus 10% GST plus some minor fees.
My question is.... With the free trade agreement between Australia and USA, shouldn''t there be a way to avoid the 5% duty? I''ve e-mailed customs here, but their answer was a bit elusive. They basically said that if I could get a "Certificate of Origin USA" from the manufacturer, that I "
may
be able to get it free of duty, but GST is still payable".
I can''t seem to find anywhere online stating that jewellery is covered in the free trade agreement, and I can''t find any information about how to go about getting a certificate of origin. So far the only information I could dig up is that you can''t use the same certificate used for NAFTA, it has to be a different one for Australia.
The only reason I''m considering having the ring sent here is so I can propose on our Anniversary of the day we met, and unfortunately it looks like I''ll have to pay 15% tax plus fees if I do so, instead of just 5% GST if I have it sent to Canada. I''m hoping there''s some savvy person out there that''s had a ring sent to Australia and tried to use the free trade agreement to their advantage... Any advice would be most appreciated.
Maybe if it''s all too complicated and too much expense, I might just have to do a bit of searching on how to propose with no ring and we''ll just pick it up when we get to Canada. I just thought it would be nice to surprise her with the ring here in Australia