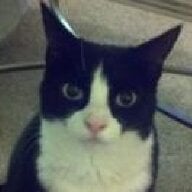 Joined

Aug 8, 2005
Messages

40,225
I'm not advocating anything here, this is purely a discussion point (and in no way reflects any dealings I've personally had, or intend to have, with any vendor or designer here at all, in anyway shape or form).
So I'm in Supply Side Contracts. And I had a thought I wanted to get your ideas on (vendors welcome in this thread)
Here's what prompted this thread: when the company I work for (any company I have worked for) purchases a product that involves customization or that product for my company either A) expect to exclusivity for a period of time (in other words we don't own the intellectual property, but do have the exclusive right to the purchase of the product for a set period of time) B) expect to own the intellectual property of the product (so that we own production and other rights), or C) if we don't get exclusivity or IP ownership, then we expect to NOT pay a customization premium because the vendor will be selling the product to others and we've helped them develop something that keeps them competitive and they will be able to recover development costs through volumes sold to others.
Now, in the PS world we the consumers do a lot of customized designs. More often than not, we do not ask for exclusivity or copyright (there are exceptions to this), BUT some vendors do take the designs they've made for us and turn them into standard catalog items (with or without our consent, and usually as a result of other PSers or lurkers letting the vendor know that they would like a similar product).
BUT, the person initiating the design for jewelry gets charged a development fee. Which I think is fair, of course, because it's the designer's time spent creating something 'unique.'
But is it fair for that person to pay that fee if the designer/vendor intends to use it for a standard catalog offering?
(And what I mean by standard catalog is not that someone else sees the pics and calls the vendor (who owns the copyright) up and asks for the same thing and the vendor produces one or four more upon specific customer request. I mean in their standard product offerings, like you see on their website… like BN's website with its standard settings.)
Should the initial customer get some sort of credit… (and I'm not talking about naming, I'm talking financial credit or something material) for the fact that they paid for work that the designer is now making additional money on if their design is turned into a standard catalog offering? I mean, if they bought the same thing AFTER someone else has paid for the development fees, then they'd get a lower price and the same product, but just because they are the 'groundbreaker' they get a surcharge for development work others benefit from (both the vendor and subsequent customers).
Finally, with regard to vendors who do turn custom pieces into standard catalog, do you think ethically they should advise the custom customer of the fact that their design may become standard catalog before the transaction? I mean after the work is done, if the customer has not arranged for exclusivity or copyright ownership, and the design is owned by the vendor then there is no way for the customer to do anything about the issue—except come on here and express frustration if they do not like the idea of their custom piece being readily available like that, which does not avail them of what they want.