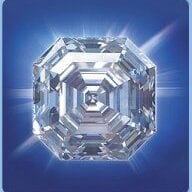 Joined

Jan 5, 2007
Messages

745
i know that alot of you have had settings made for your diamonds and I was just wondering if I could get some advice.
I know what i want for a setting and i have a few pictures to illustrate what I desire to whomever will be making the setting. my question is, how do i go about finding the person to make the setting?
Do many people buy the stone and the setting from the same person or seperate? if the same, which has higher priority? Would you find someone who can make the setting and then ask them to call in gems for you, or do you wait till you find the gem that you want and then talk about settings?
I am finding it hard to look for a stone because I am unsure what percentage of my budget will need to be allocated for the setting. Is there a place where one can go to get average setting prices or is it usually a company by company basis kind of thing. Is it common for a person to contact a number of potential makers and ask for a price quote on a design?
Sorry for all the questions. As it is probably obvious, this will be my first diamond purchase/setting design