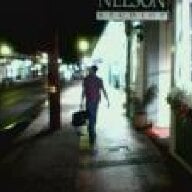 Joined

Dec 31, 2006
Messages

4,750
Hi,

After realizing I am not going to find a setting I like, I have decided to have my ring custom-made. I found a local jeweler through someone who used him to make his wife''s ring in platinum (this is not a friend, but it is someone whose standards I trust). After meeting with the jeweler, here are my thoughts:

What I like:
- Sells to a well-known high-end department store (although I don''t know if it''s gold or platinum jewelry)
- The work he does in gold is very nice
- Nice guy, and took his time with us, explaining how a ring is cast, and the advantages/disadvantages of gold and platinum
- I think he would go out of his way to make sure I''m happy

What makes me hesitant:
1.) he would send out the ring to be cast
2.) he knew plenty about what gold is mixed with, but did not know platinum/metal combinations (although he agreed to find this out for me from the casting company)
3.) most of his work is in gold

I think I have conveyed that I am sort of (well, definitely) a perfectionist, and that I am looking for an exquisitely polished and symmetrical ring. He doesn''t seem scared of by this, and seems confident that he will be able to deliver it.

I would like people''s opinions...what can I do to judge him further? Do I ask him to tell me more about the casting company? Any way to kind of guess or judge what his polishing skills will be? (from what I''ve read it seems that polishing platinum requires a lot of experience and skill).

Thanks in advance for all your help!