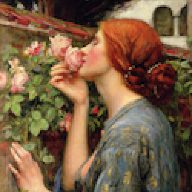 Joined

Feb 2, 2015
Messages

2,950
Please let me know if I should ask to have this post moved to another forum.

I need help quickly. My dear friend (the one I just bought a berricle necklace for) has had her jewellery stolen and just realized it. There are a lot of things swirling around in her head right now, but I can't discuss them out of respect for her privacy. What I need is a link to a pair of small old-cut diamond dormeuse or lever-back earrings. I can only imagine that $1000 would be a reasonable budget to start. They don't need to be big, but old cuts are her style.

Please help scrounge around if you have time. I'm looking at Etsy, Ruby lane, and so forth but if you take pity on me for a moment, I will be very grateful.

Thanks so much!