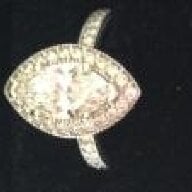 Joined

Jan 5, 2009
Messages

1,204
So, our immediate next door neighbor is causing trouble again. I'll call her "X" for now.
It's a long story and X has a long history of causing a lot of trouble with our other neighbors. A LOT.
We all built our homes new, this is our 10th year here, so we've had a long haul dealing with this woman.
When we all moved into our new homes, there was a group of about 6 or 7 families that got to know each other (immediate neighbors on our block), we had the typical house warming parties, ladies get togethers, etc., and most of us stayed close in the first few years except "X" - she kind of remained aloof and seemed very self conscious. Her husband had told the guys she was embarrassed about her weight. Nothing to be embarrassed over, since none of us were model thin or anything.
After a couple of years, her reserved nature morphed into aggression toward the other neighbors, she felt left out and like no one liked her, however, she was only 'left out' because of her own choices, she declined every invitation...no one disliked her at all and we tried to include her.
We (my family) remained on friendly terms however, because our sons were best friends at that time (they haven't been friends for the last 4 years or so). But then she began to lose weight (rapidly) and the more weight she lost, the more sanity she lost as well. She became very hyper, pacing the sidewalks and shouting obscenities at the neighbors, etc. - especially picking on the other women about their weight, (because she was now thin herself, she could taunt them about being heavier than she was)... I mean, the taunting got BAD, they would stand in the middle of the street, ranting and raving and pacing.... the police were called many times...X and her husband would call the police and try to blame the other neighbors for things they started themselves. It got so bad a couple of years ago, the police told X and her husband they would be arrested if they called them again. PPO's were also granted to the other neighbors, etc., BAD situation.
They did this stuff in front of their young children as well...it broke my heart to see this, but I did not want to become involved, as we lived right next door to them. I avoided any confrontation with her, she did try to start in on me too one time, I was outside working in my front garden and she started a seemingly friendly conversation and then she turned... I could literally see a mental switch flip, her features changed even and she started screaming at me. I didn't react, I did try to reason with her at first, but she became more irate and screamed over what I was saying...so I simply went inside my house and closed the door, she continued yelling after I went in. She hasn't done anything else toward me or my family since then and we say hi to each other, etc., but are not close, at all.
So, the next year, she became pregnant again...and gained a lot of weight back and hadn't lost it until now (2 years later)...while she was heavier, she quieted down for a time...but this summer, she's back at it again, she lost weight over this last winter. I have noticed X is outside all the time again, flaunting herself in tight clothing, etc. I was hoping she would be normal this time, as she lost weight, but nope.... This morning, as my DH was getting into his car, he heard X ranting at the neighbor across the street, telling her "I'm HOT and you better better get used to it, because I am going to be out here every day!"
She flaunts herself all over the block, including bending over in miniskirts (to pull weeds) as cars are going by.
I do believe she is on drugs of some kind. She gets very thin, very fast and acts very bizarre, including mowing her lawn late at night and mows it about 3 times a week, like she can't sit still. And like she said, she is always outside, to show off to the neighbors and hurl insults to anyone outside. I also believe there is some other underlying psychosis involved as well.
Sorry that was so long, but I had to give enough back story to ask for advice.
My DH wants to go and speak with her directly. Ask her why she is so unhappy, that she has to act out this way. He also hates this conflict and hates for me to feel like I am trapped in our home all summer in fear of her verbal attacks. I explained to him that he can't deal with someone who is obviously either on drugs (hence the weight loss) or mentally unstable. What makes things worse, is that her husband is right there with her, so he's not any help either.
And I feel SO bad for her kids. Her youngest is about 2.5 now. Can her kids be taken from her for acting this way, if the authorities find she is on drugs?
I don't think the police will even come out anymore, they are protecting X's freedom of speech and said she can say anything she wants to, as long as it doesn't get physical, they can't do anything to stop her...and she knows it.
So, IF DH does try to speak to her, any advice on what he can say, that won't inflame her anger?
For the record, DH is VERY good with people...LOTS of people, I mean LOTS come to him for advice, etc. and he always has the right things to say, to soothe and calm hurting people, this is his inherent personality and gift I guess...people are drawn to him almost...but this is totally different, since she is so unstable and unpredictable.
I am concerned she will retaliate on me/us if he approaches her. They had 'reached out' to us before, in the midst of this stuff last time, they wanted someone in their corner and thought we'd be it.

My DH listened to them at that time, trying to keep the peace, but never condoned what they were doing, etc., so he does have that previous experience with trying to reason with them.
Any advice on this very touchy situation? I really really HATE the thought and feeling that this is going to be another long summer of putting up with her antics if nothing is done...but am concerned he could be adding fuel to the fire by trying.
As a side note, I have also lost weight over the last few months...and in her twisted mind, she may see it that I am trying to compete with her, or that I am following her example because she has lost weight...I know she does think this way, she has said things like this to me before...that just adds another level to this, since she is SO hyper focused on weight, hers and everyone elses too.
Thanks for reading.