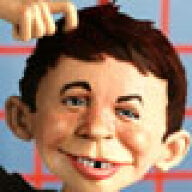 Joined

Feb 11, 2007
Messages

401
Hey everyone. Like most people I have found PS so unbelievably useful when researching diamonds that I trust your opinions on one I am almost positive is the stone of my dreams! I really wanted a diamond with strong blue flurescence and I can''t believe I found one with such great specs. This diamond got a rating of 1.3 on the HCA and is GIA certified. Would you guys buy a diamond like this?
Here are the specs:
Carat weight: 0.57
Cut: Ideal
Color: I
Clarity: SI1
Depth %: 61.5%
Table %: 56%
Symmetry: Excellent
Polish: Excellent
Girdle: Medium
Culet: None
Fluorescence: Strong blue
Thanks for your opinions!