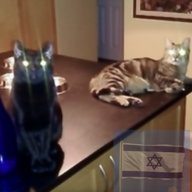 Joined

Jun 8, 2008
Messages

43,760
Greg and I spoke to our good friend who is a pulmonologist and he says (and we know this already but sharing it for anyone who is interested) that this Coronavirus is here for at least a few more years. And he also said a vaccine is relatively useless
in his opinion
due to the fact the virus keeps mutating. He is an expert in this area and I trust what he says comes from the most up to date info.
What might happen and what might change is at best an educated guess and it is unfolding before our eyes.
Friday September 18, 2020, the CDC posted updated COVID-19 guidance on its "How COVID-19 Spreads" page that, for the first time, mentioned aerosol transmission of SARS-CoV-2, saying "this is thought to be the main way the virus spreads."31

It also noted that aerosolized viruses can travel farther than 6 feet — which is logical seeing how aerosolized viruses can remain suspended in the air for hours — and that "indoor environments without good ventilation increase this risk.

As reported by Forbes:

"Before Friday's update, the CDC said large respiratory droplets (like from coughing or sneezing) at close range transmitted the virus, but now the now-deleted guidance added that 'small particles, such as those in aerosols' could infect people.

'There is growing evidence that droplets and airborne particles can remain suspended in the air and be breathed in by others, and travel distances beyond 6 feet,' the now-removed guidance stated … Scientists say the new CDC guidance is important because cloth masks aren't designed to protect the wearer from aerosols."

The World Health Organization updated its COVID-19 guidance back in July to include aerosolized (i.e., airborne) transmission, at the urging of more than 200 scientists.