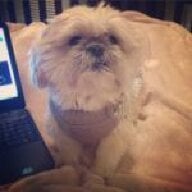 Joined

Jan 1, 2011
Messages

1,389
Hey everybody,
I've got the itch again. I really need (okay, want) an antique cushion type stone. I'm enamored by
GOG
's AVCs. However, because they're designer stones and cut to perfection, they are more expensive than actual antique stones. I'm considering purchasing a small AVC (approximately .25 ct) and just upgrading as I can, if I feel the need. Not sure how these stones look at such a small size? Or if I would even be able to upgrade through
GOG
(I sent them a question about this earlier today, waiting to hear back)? On the other hand, I may just get an OMC in order to get more carat weight for my money. I am hoping to make a RHR with this stone.
Anyone know how these two cuts compare? Any advice in general? Thanks!!