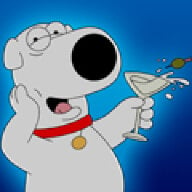 Joined

Nov 2, 2006
Messages

1,350
Had a quick q about appraisals... Was looking on here at some local appraisers, and a few in Boston were highly recommended. They were also said to be conservative with their appraisals.
My question is this: Isn't the only point of the appraisal to give to your insurance company in case the ring is lost? If that's the case, wouldn't you want the appraisal to be more liberal than anything? My friend who recently spent in the $20k range for his fiancées ring, had it appraised at $39k… Is that normal?
Also, my homeowner's insurance agent just sent me this note: How a claim works is that if you make a claim on the jewelry our job is to see if we can replace it- if we cannot-then we will give you the cash in which you were insuring the piece of jewelry for.
That's with Liberty Mutual… Is that how most companies handle situations such as lost rings?
Thanks!