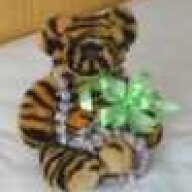 Joined

Feb 22, 2003
Messages

16
Dear Garry:
In a portion of this website discussing prong settings, it was said:
"Another problem is these settings usually touch or are very close to the rear of the diamond – dirt gets wedged in and even a jewelers steam cleaner can't dislodge it. This dirt kills the brilliance of even an ideal cut diamond."
I''m a bit confused because I thought that a well cut diamond lets little or no light in through the pavilion, and therefore it would seem that even a completely dirt-covered pavilion would have no affect upon the brilliance of a well-cut diamond. I thought that as long as the crown were kept clean, the perfectly cut diamond would be just as brilliant even if the pavilion were painted black. Am I missing something?