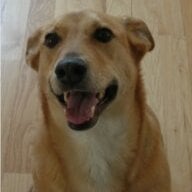 Joined

Mar 26, 2006
Messages

14,954
In the past week alone I have purchased a coat (mandarin collar, outside pockets, black textured fabric), two ponchos (one in black, one in grey), a long grey cashmere sweater and a slouchy black cashmere thing that's best described as the love child of an oversized sweater and poncho who meet in a bar and had a shapeless but very lush one night stand.

My coat closet is at capacity. Spring coats. Down coats ala Michelin Man. Fall coats. Dress coats. Rain coats...

Waterproof. With belts, without belts. Boiled wool (oh how I love thee, boiled wool!). Hooded. Form over function, function over form -- you name it I've got it (and probably in several colors...)!

Anyone else share in this little "problem"?

P.S. -- and don't get me started on *scarves*!!!