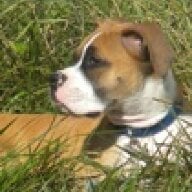 Joined

Dec 9, 2008
Messages

433
My fellow CGD''s....i''ve unfortunately had to reinstall windows on my new laptop and thus lost all of my favorites in the process....so let the enabelling begin and step up for your acceptance into the CGDA group....
Please post your favorite and most trusted vendor''s links to loose colored stones in this thread and post a little ditty stating what you like oh so much about them that makes you droooooooooooollll................and for a little bit of drool enabling a photo of the stone that currently makes your heart skip a beat....or beat faster and slower at the same time...
Thanks in advance....
*stands up* Bow''s head....clears throat...shifts nervously from foot to foot.....My name is Rparker1998 and I''m a CGD''er....My favorite website for loose stones right now is....
concave cut gems
because i get lost in all the symetry of the stones... I can''t seem to post a photo of the stone i like because it won''t load in the details window right now.