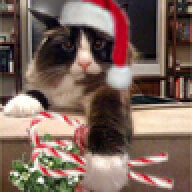 Joined

Jan 6, 2005
Messages

7,770
Date: 4/2/2009 1:44:53 AM
Author: LaraOnline
Just mentioned this topic to my workmate. She told me that a good family friend of hers'' had mentioned to her once that every single one of his grandsons - all seven of them - had had to go through circumcision at an older age (from age 4 through to teenage years) as they had an hereditary tendency towards urinary tract infections and other problems related to having a foreskin....

I really had no idea that troubles like this were so common.
Interesting historical fact - it is thought that one of the reasons why Marie Antoinette and Louis XVI of France took a while to properly consummate their marriage and to conceive children was because of penile discomfort and/or infection that Louis had due to his foreskin, and this apparently ran in his family as other male members of the French royal family at and around that time experienced similar problems, as far as can be deduced from the available historical record.