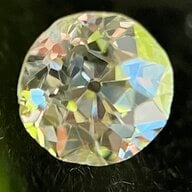 Joined

Dec 16, 2007
Messages

24,360
We did not circumcise our son. Like others have mentioned, we don't circumcise women and I see no reason to do so for men either. Like Jas, I live in Canada and it is not a procedure that is considered routine or necessary here. I believe that the majority of baby boys now in Canada are not circumcised.
Regarding some of the issues that have been raised, the article was very interesting, though as a researcher myself I am always sceptical of how research results are presented in the mass media. All too often they are over-simplified. If indeed circumcision *caused* a decreased rate of HIV infection I would be compelled. But since those were probably correlational studies I can imagine a number of compelling third variables that could explain the decreased rates of HIV in circumcised males--the most obvious being socio-economic factors related to rates of circumcision within both the African male population and the African American male populations that were studied. Still, for *those specific populations*, given the high rates of HIV infection, it could be worth considering the procedure as a prophelactic measure. But given these issues with generalizing the resultss, and given that my son if neither living in Africa nor is he an African American, these findings do not affect my feelings about circumcision.
As far as cleanliness goes, I see cleaning one's foreskin as being no differet for boys than is cleaning one's labia for girls. There are many many diseases and illnesses that can arise from improper cleaning for both genders and I think it is silly to assume that boys or men will not wash themselves correctly if taught from a very young age, and if you tell them that girls will not want to date them if they don't keep clean

that may be all the motivation they need.
I think many of the health issues associated with uncircumcised penises likely come from the fact that this is the first generation where there are lots of uncircumcised boys, and parents don't have a clue about how the proporly care for intact little penises! For example, one of my baby books says to pull back the foreskin when cleaning *from birth*. In fact, this can cause scar tissue and pain since the foreskin is connected to the glans until the boy is older, sometimes much older! So the advice parents are given is often wrong and may contribute to later issues.