Joined

Oct 27, 2015
Messages

1
From
JA
inquiry, feedback on an oval and a pear. I love the idea of a pear, but if there's a significant difference would go with the oval. Advice, please!
SKU 608289 (.80ct Oval H VVS2 $2,830) This diamond performed wonderfully in person and has tremendous balance of fire, brilliance and sparkle! Very minimal bowtie blends perfectly with faceting and is not visible. Diamond faces up much larger than its carat weight and has a lovely elongated shape. Facing up a bright, transparent white, this Oval would serve as a spectacular center stone!
http://www.jamesallen.com/loose-diamonds/oval-cut/0.80-carat-h-color-vvs2-clarity-sku-608289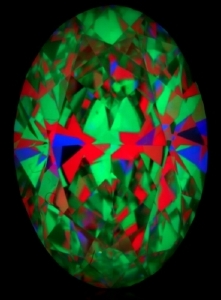 SKU 228407 (1.15 Pear H SI2 $3,600) has a great presence and overall beautiful shape. Bowtie is slightly more noticeable here despite amazing brilliance/sparkle from the center. SI2 inclusions are confined to the girdle.
http://www.jamesallen.com/loose-diamonds/pear-shaped/1.15-carat-h-color-si2-clarity-sku-228407