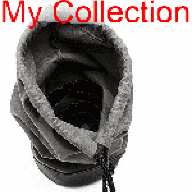 Joined

Jul 18, 2011
Messages

35
Hello PS colored gems community! Through too much reading and research, I became turned off by the diamond industry, and now I am considering a high quality colored gem (likely a green sapphire) in a forthcoming engagement ring. My question to you is: what should I know about buying a sapphire online and choosing one stone among many? It's not as easy to compare them as perhaps it is with diamonds. The total inventory of well-cut sapphires of a particular color, shape, and size seems much smaller.

Because it's an e-ring, I don't want a really fancy cut, nor something obscenely large. The finger it's going on is quite small and slender. That said, I can obviously afford something a litter bigger than if I were getting a quality diamond. I've found a few pale/medium green and bluish green untreated sapphires that look great. Round or cushion cut, 1.0-1.5ct. I'm looking for excellent clarity and symmetry; I really want to maximize the sparkle of the thing.

When I was looking for a diamond, I considered 93-97pt, excellent/ideal cuts, excellent symmetry and polish, and I ignored anything with a higher HCA score (above 2.2-2.5). How can I ensure the quality of the cut and the (for lack of better words) brilliance and fire of a sapphire bought online? I like that the gemstone retailers seem to have photos of the actual stone for sale (whereas diamond sellers often have a stock image or poor imagery).

If a stone does not have a national laboratory grade, which report should I request--or should I require one at all? Is the main benefit of a lab grade on sapphires just to confirm that it probably has not been heated or artificially treated in some way? I'm not investing in this stone, so if I like the way it looks, and I believe it hasn't been treated, is that good enough?

What else should I know? Is there anything I should look out for--something that should automatically disqualify one stone or another? And finally, where should I shop? I started going through the PS list of colored gem retailers, but it's a little overwhelming and outdated. Some businesses no longer operate, some sites do not sell stones (or at least do not have them listed), and there are just so many of them. What are some of the most trusted, respected, and popular sapphire dealers among you PS folks? Is that even a question I'm allowed to ask? I just don't want to overlook some great seller who just happens to not be very good at SEO.

Thanks in advance for what surely will be helpful comments!