Joined

Apr 4, 2016
Messages

14
Hi all,
I am in the process of looking for a cushion cut diamond, to eventually be used for a HW "The One" copycat. I'm starting to learn about how to select a stone (ASET etc) but I figured I might as well ask here since every time I wanted to reference anything it led me here anyways!
I'm in the process of looking through stones with Chris from BE, and I had a question about one of the stones he sent me.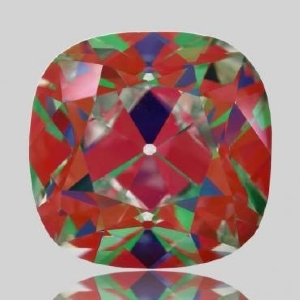 So to me (please tell me if I'm wrong), this looks pretty good, lots of red and a small amount of green. But there is that spot of leakage right in the middle. It does show up as you might expect in video too, just as a dark dot in the middle of the stone. Could you guys perhaps give your thoughts on this stone? 1.71 carat, G, VS1.
TIA!