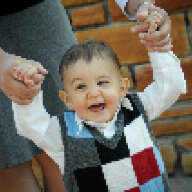 Joined

Jan 20, 2009
Messages

228
I have found my absolute dream setting! I unfortunately cannot find it online, and my local jeweler seems to be the only one who has it. If I get the setting for the e-ring, then I don''t have enough for a wedding band.
I was hoping to do a small but sparkly eternity band, I wouldn''t even mind doing half channel setting.

Is there any place I can find a good price on any of these? The designer of the e-ring setting is Cheri Dori.

My budget is $1500, I could possible go a bit higher, but I really don''t want to.

Thoughts?

Thank you!