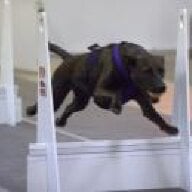 Joined

Dec 25, 2009
Messages

682
I'm sure the topic has been discussed here before, but now that our weddings are approaching it is something we should all be considering...

What are your plans for changing your name? Will you keep your name? Will you hyphenate?
Is it something you have had to think about? Is it a given? Have you not thought about it at all?

I'm pretty sure I'm going to take his name. I've been thinking about it a lot lately. I like my last name and I don't really want to give it up. SO would like me to take his name, but is ok with hyphenating. I think hyphenating would be a pain. I don't think Chloe Hisname sounds as good as Chloe Myname...but maybe that's just because I've been Chloe Myname for my whole life.

Anyone else having name change dilemmas?