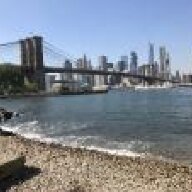 Joined

Aug 6, 2016
Messages

113
After much searching and a lot of help from gypsy and others here in the forum I know what I'm after in the diamond part, I'm now trying to find the perfect one.
Because "the cat is already out of the box" I have been fishing for here perfect ringband.
And this comes maybe not as a shocker but I was way out on that one too..
She is dreaming about a very thin solitar ring, thinnest possible, and not round, more like square'ish, Adding a picture of a pic she showed me.
Could I go thinner if the ring is "thicker" in hight? If that make sense.
For prongs I had right, thin minimalistic prongs that show the diamond from the side, with no basket that hides it from the side.
I'm
Adding a picture of that too.
I was wondering about your thoughts of this kind of ring, could I ask for the prongs to be square'ish and with the same measures like the ring? So the prongs are more thin and sharper than usual?
And I guess 6 prongs will be the safest?