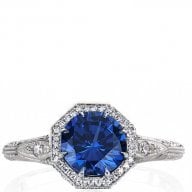 Joined

Aug 25, 2015
Messages

59
Hello all, I'm hoping someone can assist me with determining what settings may complement oval side stones. I am completely stuck and figured I had better reach out to the experts
I have 2 sapphire side stones which measure about 5.8 x 4.8 mm face up and weigh in at about 0.75 ct weight per stone. I will have to track down a center stone but am first trying to figure out what types of settings may be available with oval side stones. I need to figure out what gem shape would complement the side stones. I'm not sure if cushion, oval or round would be better.
To get a visual, here is what the side stones look like: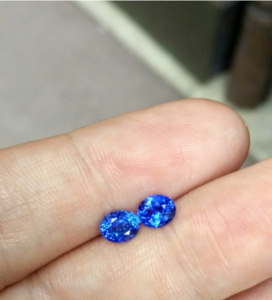 I am open to having something made but am having a hard time finding many settings that use oval side stones. This has me a bit stuck on what to do for the shape of the center stone. This is for an engagement ring for myself and I am dealing with a tight budget of 6-7K max for the center stone and setting. I'm thinking I may have to go with pre-loved for the center stone to make the budget work. Can anyone offer any advice or examples of settings?
Many thanks