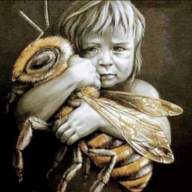 Joined

Dec 30, 2019
Messages

706
Yes, there is great uncertainty about what is going on with

HPD

and

CBI

and the related fall-out from Paul's firing/departure and alleged litigation surrounding all of that.

PS has not updated its Announcement thread which makes me think the situation is still unresolved.

To my knowledge this situation is not addressed whatsoever on

HPD

's website.

Potential

CBI

/

HPD

customers should be aware of this.

To the extent that customers have purchased from

HPD

in the last 6-12 months, likely those diamonds were already cut under the prior business structure/organization.

There has been no new inventory posted in the

HPD

website, and the

HPD

website has not been updated in some time. To me, these are all red flags. Others may not care.
HPD
has no new inventory because they are launching a brand new website and all new inventory goes there. I asked about that when I mentioned an upgrade to Wink. He said the new inventory is coming in no time but he can also source the stone I want for me - but still suggested I should wait for the new inventory to see if I like something from there.