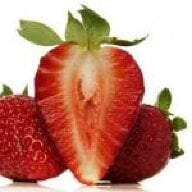 Joined

Jul 28, 2009
Messages

1,792
Italia and JF, I don't disagree with you on how it feels, but I'm going to put on my Professor's Public Defender hat (since I don't wear one myself) and do my best to explain. PLEASE NOTE: I am explaining, not defending or justifying or arguing that this is my position on what criminal defense ethics
should
be.
We've set up a system in this country where the Prosecution is there on behalf of
justice
and the Defense Counsel is there on behalf of
the accused
. Prosecutors represent a whole system (and thus care about truth above victory), defense attorneys a specific client (and thus care about victory over truth). In most cases, there is the notion of a "David versus Goliath" situation where the government has a lot more institutional power than the criminal defendant. In lieu of this, with the goal of forcing the prosecution to prove their case, defense counsel is given a wide berth. Yes, they can create scenarios out of whole cloth if it provides reasonable inference that the defendant was not the perpetrator of the crime. No, defense counsel cannot be sued for defamation, as anything said in open court is privileged.
A pertinent quotation arguing for the strong adversarial system comes from Lord Brougham in Queen Caroline's Case in 1820
[A]n advocate, in the discharge of his duty, knows but one person in all the world, and that person is his client. To save that client by all means and expedients, and at all hazards and costs to other persons, and, amongst them, to himself, is his first and only duty; and in performing this duty he must not regard the alarm, the torments, the destruction which he may bring upon others.
(Cited from MICHAEL ASIMOW & RICHARD WEISBERG,
WHEN THE LAWYER KNOWS THE CLIENT IS GUILTY: CLIENT CONFESSIONS IN LEGAL ETHICS, POPULAR CULTURE, AND LITERATURE
) - which looks to be a good read if you want to delve further into this issue.
Again as a parallel, David Westerfield's attorneys, knowing their client killed Danielle Van Dam after they were going to take police to her body to avoid the death penalty, then accused her parents of permitting someone (not DW) to kill her because of their "swinging" lifestyle. There was A LOT of backlash, although somewhat subdued because he was actually convicted and sentenced to death. Since there are a lot of similarities, this snippet from a public defender discussing the obligations of the Westerfield attorneys is interesting:
http://www.lacba.org/showpage.cfm?pageid=2740
.
Another thing is that most defendants are not like Casey Anthony. The structural inequalities that exist, generally due to race and poverty, might make us want to have someone strongly advocating for defendants against systematic discrimination. This is where the adage "hard cases make bad law" might come into play (as referenced in the link above) as perhaps what people want to see
in this case
is different from standards desired broadly.
One thing to remember is that, for better or worse, legal ethics =/= morals. I once read that the only limitations on defense counsel is what permits them to sleep at night. Taking off the Public Defender hat (finally!), let me say that I have enough trouble with insomnia as is and I certainly don't need to add more sleeping difficulties by defending someone I knew to be guilty.
I would like to say (again) that I have not really followed the Casey Anthony trial. I watched the news coverage after the verdict, and one TV show about it, and I've skimmed this thread, and that's it. My gut says "guilty as hell" but I have not followed the evidence to reach a legal conclusion.