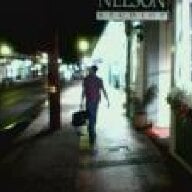 Joined

Dec 31, 2006
Messages

4,750
DH found this little guy looking all skinny and disheveled, looking like he could hardly keep his eyes open, patches of hair missing and some kind of infection on his nose.
After a week long stay at the vet and medicine, he was starting to look much better (the picture below is about 10 days after DH found him) even though you could still feel every bone in his little spine and was still lethargic for a kitten.
Yesterday, he was laying on his side, and because he's missing hair on his belly I could really see it, and noticed his breathing seemed kind of...violent. Like his belly, his chest were moving way too much, and probably too rapidly.
I did some quick research and found out that the breathing was likely not normal, and that if it wasn't, it could be serious and quickly turn for the worse.
So I took him to the vet again (a different vet - my usual one.) I could tell by the vet's face that she didn't like what she saw as soon as she saw him.
And after looking at the xrays she told me he is really sick...her best guess is that it's pneumonia, and that he likely also has mites, but that because of his labored breathing, she didn't want to do a skin scrape, since it was likely to stress him out.
She told me based on how hard he was breathing, how underweight he still is, etc., that he might not make it.
I was surprised at how much it hurt to hear that, I actually burst into tears and I know this little guy for 3 days (DH had taken him to the vet on his own because he found him in a different area).
He stayed at the vet's all day yesterday so he could get nebulizing treatments and his vitals
did
improve...so there's a little bit of hope.
Taking him back today in just a few minutes for his second day of nebulizing treatments.
So I have to run, but was hoping you could all send him your love and dust, if you can (I know jordy is going through his own heartache with Chucky who has been a lifetime companion. But I think with all the love here for animals there's probably some left for this little guy).
Here's a quick picture, I'll try to post more later.