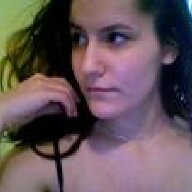 Joined

Jan 29, 2009
Messages

353
Remember when I posted my E ring with uneven prongs? If Not here is the picture.
Well.... I emailed the store who did the work (last September) and let them know about my concerns.
I figure....... I spent a lot of money in his store!! and I should see if he is willing to fix my
e ring, most good jeweler will. As far as my horribly set eternity band.... I am still going to upgrade with a Brain
Gavin
in about 1 month , but in the mean time maybe this store will help me out a little and fix his mistake!