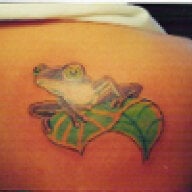 Joined

Dec 12, 2008
Messages

10,614
I hope this isn''t too rambly..I get to talking and get all over the place sometimes..

At some point, I want to get a different engagement and wedding ring. I''ve been reading and following links in the various forums here, and was settled on mint tourmaline/rose gold. I love the James Meyer bezels like Coati''s and the picture AJ (I believe) posted. But, they''re waaay out of my price range. The last couple days I found myself reading about OEC''s and really digging the warmer colors and how different the cuts are than the way they do it now. I ended up on Fay Cullen''s site yesterday and antiqueengagementrings.com. I really like some of the settings on those sites..the antique-y look w/the slightly yellowish old cut diamonds. So then I started to falter about what I want when I do my rings. Then, lo and behold, I get on here today to dink around and there''s a thread below about chunky faceted gemstones!

Now my ponderings..what if I do a mint tourmaline in an older type cut as a center stone, and then incorporate diamond OEC''s in a lesser color (LMNOP type), maybe as side stones or as a wedding band? And as far as a setting goes, would it be possible to combine JM''s bezels w/the antique-y look? And in rose gold?

Am I goofy? Do you think that would get too out of hand price wise or look ridiculous?