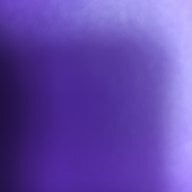 Joined

Nov 16, 2008
Messages

2,649
Most of you know that DH and I lost our beloved kitty EQ 3 years ago. Well, now our best buddy Peanut is very sick and needs some PS dust. He was diagnosed with pancreatitis after an ultrasound in October and his health has been declining every day. He used to be a very robust 22 pound cat (he's a Maine Coon) who snuggled under the covers with us every night. He was always kind of a loner and never really "hung out" much, opting to just kind of hide most of the time. He now weighs 15 pounds and is constantly hiding and urinating where he hides. He hasn't used the litter box (except for a handful of times) for the last 3 months.

We gave him Flagyl for a few days a couple of times, but didn't really see any results. The medicine is very foul tasting and caused him to foam at the mouth and be all around very miserable. He got to the point where he avoided going into the kitchen for anything because he associated that with us giving him the meds, and he would avoid us and make licking motions with his mouth whenever he saw us coming near him. So we stopped giving it to him, hoping to give him a better quality of life.

The biggest problem we had initially was him defecating outside of the box. We had all his labs done and an ultrasound, which is when they diagnosed the pancreatitis. Everything else was normal.

But...for the past 2 weeks, and most especially the past 3 days, his urinating outside of the box is out of control. We've gone through at least a gallon of Urine Destroyer. He's peed on our bed at least 6 times and we've had to have our comforter professionally cleaned each time. We didn't want to deny him the under cover snuggles that he so loves, so we had been giving him access to our bedroom at night (not during the day), but DH woke up to urine on his side of the bed yesterday, so that's stopped. He's also peed on our dining room rug and on multiple other surfaces so much that we were forced to buy a UV light just to find the source of the smell.

Peanut has 2 little hiding places in our home -one in our spare bedroom and one in DH's music room. Both have towels for his comfort. In the last 24 hours he's urinated in both of those places twice and just laid there, in his own urine. We've washed so many towels in the past few days....

I know it's only a matter of time. I know that. I've emailed our vet, asking for advice, to see if there are any last ditch efforts we can do. But, in the end, I know that's it's almost time for him. And it makes me so very sad. And DH is going to be devastated. That's his "best buddy in the whole world". I'm more worried about him than myself, truth be told. He's putting up a very brave face, but I know deep inside he's dying, too.

I guess I'm just asking for some dust and some love (I know I can't ask for prayers on PS, so whatever ya got, I'll take 'em). This sucks. Thanks.