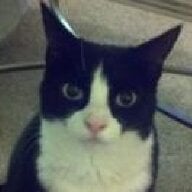 Joined

Aug 8, 2005
Messages

40,225
I bought a lovely little jewelry roll a while back. Leather both inside and out.
Put ALL my diamonds in it. ALL OF THEM.
Promptly lost it. At least I hope it is lost in the house.
Been missing for a week now.
My engagement ring, Aurora Band,
BGD
pendant, Odds and Ends Necklace, Turquoise and diamond pendant, diamond earrings, ALL OF IT. All I've got is my wedding band and my husband's wedding band.
Just a little freaked out.

It's not anywhere I've looked so far. And I've been looking for DAYS.
(yes all of the pieces are insured, although not the Odds and Ends yet, but that's not the point). Argh.