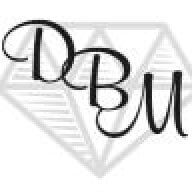 Joined

Oct 24, 2006
Messages

404
I''ve had this in my head for awhile:

Given that we have various parameters, proportions, ranges, percentages, etc for determing ideal criteria for an excellent CUT or light return (as some will equate the two). My issue is though as on SI diamonds the nature of the SI can greatly alter the light return of even the best proportioned diamond, especially in a case, for instance, where you have a cloud or carbon towards the bottom of the diamond which then causes its reflection in all facets of the diamond. The cut computations will give an EXCELLENT yield for light return when in fact the SI is "blocking" a significant amount of the reflection throughout the diamond.

Can you really calculate a CUT grade on SIs??