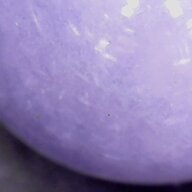 Joined

Sep 20, 2009
Messages

2,344
Thank you!
They are so beautiful! I love the larger size. I am surprised at how nicely they sit on your ears.
A great choice!
Thanks stracci2000. I am pleasantly surprised on how they sit, too.
your new south sea pearls look incredible with your glorious complexion. it is a radiant, healthy, peaches and cream complexion! on your earlobes, my eyes, don't necessarily, register them as button pearls. they just look like a nice, queenly size, without the protrusion. i think the high dome buttons are beyond perfection, especially on you
Thank you! shux.
I'm glad they don't seem to "read" as not round, or squished in some way. That was my fear when I heard button, but as soon as I saw the pictures, I realized the button was more of a half-round. Not bad at all.