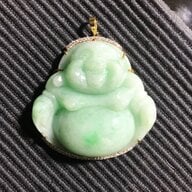 Joined

Apr 4, 2020
Messages

167
Hi everyone I looked through the threads and realized there isn't much out there regarding Cameos. My mom has a vast Cameo collection mostly antique or vintage stuff inherited from her mom and things she bought herself. They always seem so dated to me so as a designer I decided to reset and redesign some of her pieces to make them more "current" in a way. They aren't a lot but I'd like to show you some. Enjoy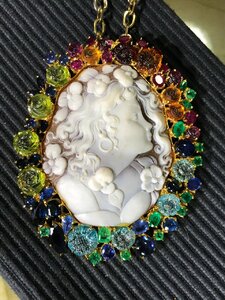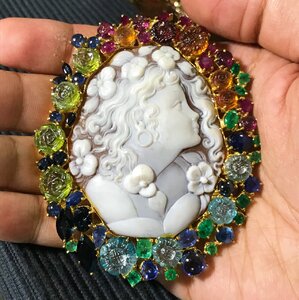 With this Shell Cameo I played on the floral theme surrounding the lady. So I used Peridots, Aquamarines, Citrines, Garnet and Rubellites carved into flowers and accented them with Blue Sapphires, Emeralds and Rubies. I call this my Tutti Frutti Cameo Pendant a play on the 1920's Tutti Frutti craze.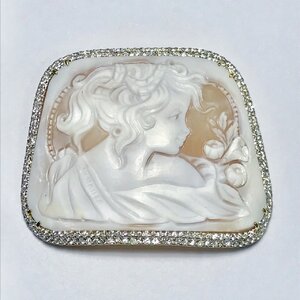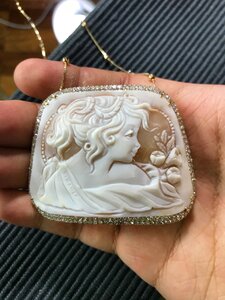 Shell Cameo I surrounded with two layers of diamonds to give it sparkle.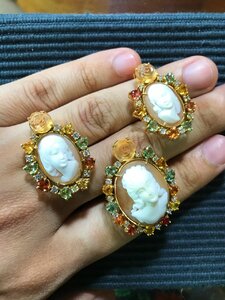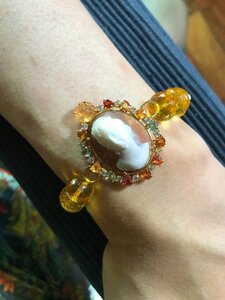 Shell Cameo Set I set with Australian Heart Cut Sapphires and Diamonds. The flower on top are Carved Citrines and the beads are also Citrine.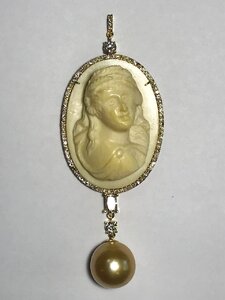 1947Artist Signed Ivory Cameo of a Roman Empress. I accented with Diamonds and a 17mm South Sea Pearl.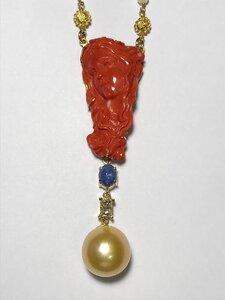 Italian Red Coral Cameo with a Blue Sapphire, Diamond and 17mm South Sea drop.
Hope you guys and gals like them.
How about you? Do you own Cameo Jewelry? Or admire Cameo Jewelry? Post away...