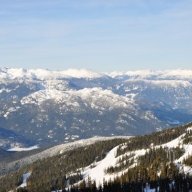 Joined

Jun 19, 2008
Messages

2,107
Goodness, so much can happen so quickly around here!! All these baby picture make any day so much better.

Missrachel
- Hannah is absolutely gorgeous, and I love that name (it's actually on my girl list too). My brother was born on my dad's birthday, and they have always enjoyed having that special date they share. And
sunnyd
- Harlowe is so beautiful, and I think that outfit just seals the deal!
MP
- those picture of little E are so cute - hoping things are beginning to settle into an routine for you guys!
Sounds like
JGator
is in the batter's box!

Thanks for the little bit of commiseration on the hormones. They still kick my butt, but I think it's also hard for me and my husband both to realize most of the time that that's what's going on - he just thinks I'm irritable and then it eventually transfers to him, and I just wallow and wonder what the heck just happened, haha.
lulu66
- I LOVE that rocker you linked to! If only, right?
puppmom
- yay for a little boy! I think the way you found out sounds fun.
Only news here on my end is that I took my first fall 2 days ago. I am generally a clumsy person anyway but have managed to survive surprisingly well so far in the pregnancy (except for dropping stuff a lot, haha). But I forgot to get my bath towel 2 mornings ago before my shower, and had to step out of the shower and around the corner to our door rack to get it when I finished. I totally slipped on the bathroom floor turning the corner to head back to the bathmat, and spilled right there on the floor. Somehow instinct kicked in and I managed to get a knee undermyself, and caught myself on a combination of that knee and my hands. The worst of it all is the foot that slipped went sliding up under the bathroom door and has one of those nice scratch/cut/bruise combinations that just stays sore. Combine that with the lovely hormones and that was a great start to the day...
But thankfully nothing worse - I paid attention to everything that day and all seems normal. The knee that took all my weight strangely isn't even bruising - guess I can thank all that extra blood flow, haha. Baby's just getting used to clumsy mama I guess.