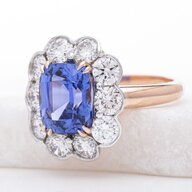 Joined

Jan 9, 2006
Messages

5,085
mlk
, oh gosh hun, what a time you've had lately, I'm so sorry! Fingers and toes crossed on the job front for your hubby!!! I hope that rotten pre-e holds itself at bay at least so you can deliver at your hospital of choice. Best of luck!
meresal
, looking gorgeous as always, and huge congrats on boy #2!! How exciting!!
Eek,
lulu
, so close for you now! Your DD was 9 days behind mine, now you've pipped me by 2 days!

Yay yay yay!
Hi and much love to everyone else!

AFM, much the same here, yesterday was my last day at work which I'm a little bit sad about, but a bit relieved, getting through a 12 hour shift was a bit tricky, this kid is heavy!! I've definitely dropped a fair bit in the last 2 weeks or so. DH is nesting like crazy, which is so cute. He's madly trying to get all of our decking under the pergola finished before the baby gets here, because we all know how important an outside deck is for a newborn
I love his enthusiasm!
36 weeks 2 days