I took photos of my bench's computer screen. This is still a work in progress and he has not sent me the official CADs yet.
The goal is to have a nice bit of pizazz but still simple travel ring that stacks.
I like it with the onyx inlays, but wonder if polished platinum would be more practical for matching all the various bands I want to wear.
I want to have either baguettes or melee on the
sides
of the 4 corners so the diamond-shiny wraps around from top to side.
Comments please on the CADS and onyx vs plain metal vs melee on the bars between the corners. thanks!
[ps. I couldn't find my original thread on this, so please forgive this second thread on the same subject].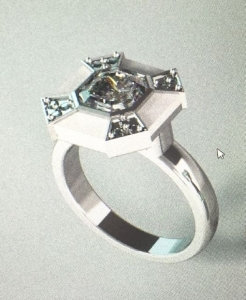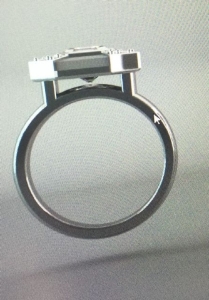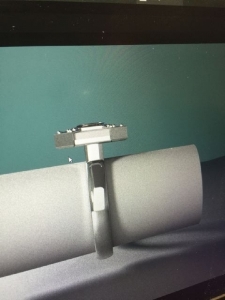 he designed it with a 3mm shank, but I thought a 2.5 would look better. What do you think?