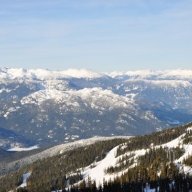 Joined

Jun 19, 2008
Messages

2,107
shimmer
- let us know how the new snacks do for ya!
EmptyLeftHand
- weight training is always good for you. It helps you build muscle, which in turn ups your metabolism, even at times you're not working out. So when you're sitting at your desk typing on here, you're burning more than you were with less muscle. Plus toning and strengthening muscles helps you feel better, have better posture, and be stronger. If you're looking for good ways to start out, just don't go crazy at first. You need to build your body up some and get some stamina. You can go out to the store and get some 2-3 lb weights and find a good introduction exercise video, if you like at home things. Or there are lots of good starting-out weight exercises everywhere online - just look for descriptions of basic arm exercises with weights such as bicep and tricep curls, and leg exercises such as lunges, leg lifts, etc. And remember to stretch.

And if you're looking to get rid of a little flab like you said - cardio, cardio, cardio. Getting your heart pumping really trims you up - running outside, treadmills/elliptical machines, or even some cardio videos, if you like exercise videos. Like I said, just don't overwork yourself as you start out, especially with only 3 months to go - don't want to risk hurting yourself. Well, just my 2 cents

- maybe some other people will have good starting-out suggestions too.
HH
- congrats on your dress!! Sounds like you're in just the right predicament!!