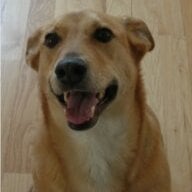 Joined

Mar 26, 2006
Messages

14,833
OK, so I have achieved a new low (or actually a new *high* according to the scale this morning) and I need to do SOMETHING about it. While dieting sounds great in theory (and I know it actually works in reality, LOL) it is just beyond me. One glimpse of something yummy and I''m not only off the wagon, but the wagon has run me over. So I think my other alternative is to work out. Here''s the rub: I HATE TO WORK OUT. Really. I would rather poke my own eyeball out that exercise. BUT, if there was something in my own home that I couldn''t avoid maybe I would use it. (Keep in mind there is a gym in my complex literaly 70 steps--yes I''ve counted--and one short elevator ride from my own front door and I cannot bring myself to go there. Especially not now that it''s cold.)

So here''s my quest: I need some piece of excercise equipment that can be folded up and tucked away when not in use. My preferred means of aerobic exercise is the elliptical machine, but I''m open to other options. (Treadmills don''t really do it for me though.) I also like rowing machines (although I have no idea why).

Help me! I''m fat and I can''t take it any more! Give me some ideas before I just explode!!!