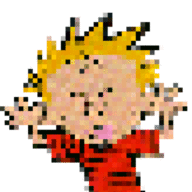 Joined

Apr 10, 2003
Messages

7
With the wealth of information available on diamond buying, I don''t see why anyone should have a problem buying a diamond online. With money back return policies on many sites, you can buy with confidence that if the diamond doesn''t meet your expectations, you can always send it back
I had inquired with many sites about diamonds and many of them say to pick the one you like and "we will give you 10 days from receipt to inspect and return for refund if not satisfied". They assured me that "don''t worry about it, we''ll send you the diamond and you can always send it back". While this is a great policy & I don''t doubt I will get my money back, my only problem is this: if you have to send your money to have a diamond sent to you for inspection and you end up sending it back for a full refund, there is that down time where you money is not available to you so you can persue another diamond. You had better be sure the diamond you are sending for is going to be exactly what you are looking for. Otherwise, you will have to wait for the return shipping, then the diamond has to be evaluated to be sure it wasn''t damaged or switched, and then the money has to be wired back to you. Can some vendor tell me how long this return/ refund process takes?
I think about this only because when you order online, you are unable to compare more than one diamond at a time (that is, physically seeing the diamonds) unless you can afford to order more than one that you want to compare and then just return the one you don''t want. Without being able to see more than one diamond at a time, how are you really supposed to visually compare between diamonds found online? I know sites like Superbcert and others that give you pics and vital statistics makes it easier to compare and make a decision without needing to see the stones in hand, but how can you really compare stones when you can''t have them side by side?
I just bought a Supercert diamond that I love but I was fortunate enough to see it in person and compare it to a similiar stone. While I admit I would have bought a Superbcert diamond even without seeing it in person first (or actually any other branded diamond for that matter. I guess I believe the hype

), that would only be because I felt confident with all of the info they provided assuring me that I would be getting a quality stone. With the sites that don''t provide all of this great info (Bscope, imagescope, Sarin report,etc.), I would not want to take a chance that I wouldn''t be satisfied and would have to wait for a refund before being able to send for another diamond.
Buy diamond, evaluate diamond, return diamond, wait for refund. Buy diamond, evaluate diamond, return diamond, wait for refund. That doesn''t sound like much fun to me.