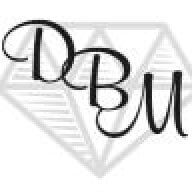 Joined

Oct 24, 2006
Messages

404
Curious to know people''s opinion. The question''s not limited to diamond per se of course. It could apply to any market.

We readily recognize a certain market price "range" of price for products (let''s say a 1 ct G VS2 for arguments sake). We also intuitively would agree i think that for a vendor to sell to a consumer at significantly inflated price over and above the "standard market price" would be dong some unethical towards the consumer market.

My question is does such a concept apply towards a vendors fellow associates in the vendor market going the other way i.e. selling at prices at or near cost (say the guy has a penchant for going broke, whatever, its hypothetical anway). Is it ethical for a vendor to enter into an industry and choose to sell his goods at or near his cost thereby undercutting, pressuring, and disturbing the normal profit margins of associate vendors in the business? What do you think?

btw i''m not asking what is done, i know what is done. i''m not asking about ideology of free market capitalism either. I''m asking in terms of ethics.