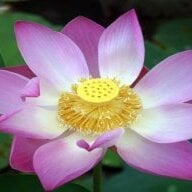 Joined

Apr 4, 2008
Messages

3,016
Hello PSers with FABULOUS TASTE and even more fabulous jewelry!

The center stone in my halo is loose and I brought it by my bling guru Yekutiel at ID Jewelry for an opinion. He pulls out the most STUNNING Michael B setting I've ever seen and now I want to reset my stone!

Oof!
Also, since having a baby, I've really come to the conclusion that my e-ring might be a little too much for a busy mommy. And to be honest, I really crave the simple plat solitaire DH proposed with... I find myself swooning over the simple and traditional e-ring look lately. Is it a phase? Does anyone also go through this waffling?
And will I regret resetting to a plain solitaire? Do you think I'll feel like my center stone got shrunk in the dryer?

DSS? Any halo owners who went back to the solitaire want to chime in? Please chime in even if you don't have a halo!

I need to be sure before taking apart a custom platinum halo setting! It has served me so well - is very sturdy and has never given me any issues. It is very heavy and well made. I wear it everywhere, bang it around and definitely do not baby it. Sigh. But with a little one, I find it a little...big and clunky at times. I get so many compliments on it, though - I wonder if I change to a setting everyone has, will I miss the uniqueness of the ring? Then again, I do want something simpler and more sleek. DH recently said he prefers the solitaire look and thinks halos make the diamond look like it's trying too hard to be something it's not. LOL - wish he'd told me years ago when I was resetting!
So...Here's the halo I currently have.
THANK YOU for the help!!!!